Dear friends of Christ Church by the Sea,
As those of you who regularly travel to Puerto Vallarta know, flights have essentially been stopped till the pandemic is under control. The U.S. Embassy this week issued a memo discouraging Spring Break travel to Mexico. This means that the tourism industry here is out of commission.
Hotels are empty and some shut down. All the associated businesses are stricken, including restaurants, bars, kiosks, beach vendors, tours and associated activities. Unemployment is rampant, leading to hunger and homelessness. We need your help to help those in the service industry in our community.
We were able to support the Vallarta Food Bank with $20,000 pesos every month starting last May. We want to continue that. The program provides food hampers for families and a daily hot meal for individuals. Unfortunately, a couple of our major commercial donors have had to withdraw because of their lack of income, so your help is even more critical.
Please recall those friendly faces who took such good care of you while you were here. It is time for us to lend a hand. The need is desperate. Contributions can be made by mail to:Vallarta Mission
c/o Jeff Fulton
1507 Brookcrest Avenue
Morton, IL 61550
You can also use our PayPal account at Vallarta Mission. Your contribution is tax-deductible. If you're in town, we'll gladly accept cash for this outreach effort.
Please be assured that we understand if you are unable to do this right now. The need is great everywhere, and we do what we can.
Blessings as we struggle through this pandemic.
Fr. Bob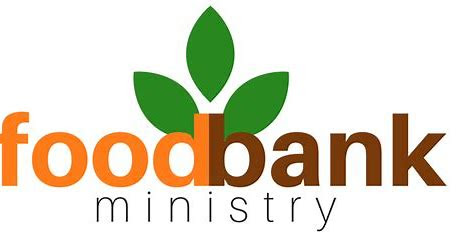 ---
The Congregation of Christ Church by the Sea, Iglesia Cristo del Mar, is an inclusive parish of the Anglican Church of Mexico and the worldwide Anglican Communion with The Rev. Canon Robert Webster serving as Rector. We invite all God's children to share his love with one another and those who feel rejection and abandonment.
.
Find us here on Google Maps!
¡Encuéntrenos aquí en Google Maps!
As the only English-speaking parish of the Anglican Church of Mexico on the west coast we offer services in English and communion in the Anglican ~ Episcopalian traditions, often augmented with Spanish readings and music, every Sunday at 10 am and on special feast days. Bible study, social events, and charitable outreach projects are available throughout the year. You are always welcome here!
Our Sanctuary and Parish Hall are located in Plaza Genovesa, (next to Office Depot) Avenue Francisco Medina Ascencio 2015, in the Hotel Zone on the north side of Puerto Vallarta. The Genovesa Plaza entrance is an archway with an announcement board on the sidewalk. When you go through the archway you'll see the back of our palapa with our name plainly displayed. Google Map
Los servicios dominicales se llevan a cabo a las 10 am en nuestro hermoso lugar de culto con techo de palapa. Nuestro servicio es en inglés, a menudo amplificado con pasajes en español. La Iglesia de Cristo Del Mar es parte de la Iglesia Anglicana en México y de la Comunión Anglicana mundial. Adora con nosotros los domingos a las 10 y quédate para la hora del café. ¡Eres bienvenido aquí!
P

RAYERS

OF THE

P

EOPLE
In peace, we pray to you, Lord God.
We ask your prayers for Healing and Comfort for Reuben, Dede, Carol, Joanne, Gaby, Nancy,Alan,Marge, Burger, Nancy, Brian,Emily All those suffering from Covid
PRAY FOR THOSE WHO HAVE DIED
All those who have died from Covid
We give thanks for all members and friends of our Christ Church community in Puerto Vallarta.